Product Description
GOOD NEWS ! GOOD NEWS ! GOOD NEWS !
Buy UV machine now, Plug extra $599, you can get a laptop with software installed!! !
Saving you time, making it easier and more efficient to operate the printer.
A3 UV Flatbed Printer
1. Direct printing onto DARK and light materials. Ep Jet UV printing system can realize the direct printing onto DARK and light case for various of Phone cases without any pretreatment. The printing is drying as well as printing and you get ready and perfect products immediately after printing.
2. Photo printing quality. Equipped with EP printer head DX5, the UV A3 direct printing system realize the real photo printing quality with 2880*1440DPI.
3. Fast production. A3 size printing needs 8minutes with highst resolution
4. Long durability after printing. Applied with the USA UV LED lamp and UV ink technology, UV direct printing system is full of best combination between the UV LED lamp light length and ink characteristics.
5. Easy operation. Based on Epson printing system,UV LED direct printing system is maximizing the advantage of printers. And the operation is just like official printer.
Popular applications
Promotion items(medals, photo frames, package printing, leather, customized gifts), signage(home decoration), crystal, pen, USB flash, phone case and pad case, rigid pvc board, glass, plastic,organic board, rubber, special paper, metal, porcelain, ABS board, acrylic, wood, aluminum, iron sheet, ceramic tiles, marble, granite, paperboard etc
Accessories:
1pc*USB line,
1pc*RIP software-driven,
1pc*power lines,
1set*product manual cleaning and ink adding tools
The necessary consumables need to be considered when you order the printer
1, UV ink, 500ml and 1000ml for optional ,Color(C/M/Y/K) UV ink + White UV ink, can print on any color product;
2, Cleaning liquid (100ml as free), you may need to clean the printer ,if you will leave it not work for long time
3, RIP software (if order printer , the RIP software as free )is necessary for print white color, and its inner ICC is very good for print all colors;
4.Water cooling liquid (100ml as free).
WELCOME INQUIRY AND ORDERING!
UV LED Ink:
http://www.color-sun.com/sdp/337300/4/pl-1485445/0-2943127/Printer_Ink.html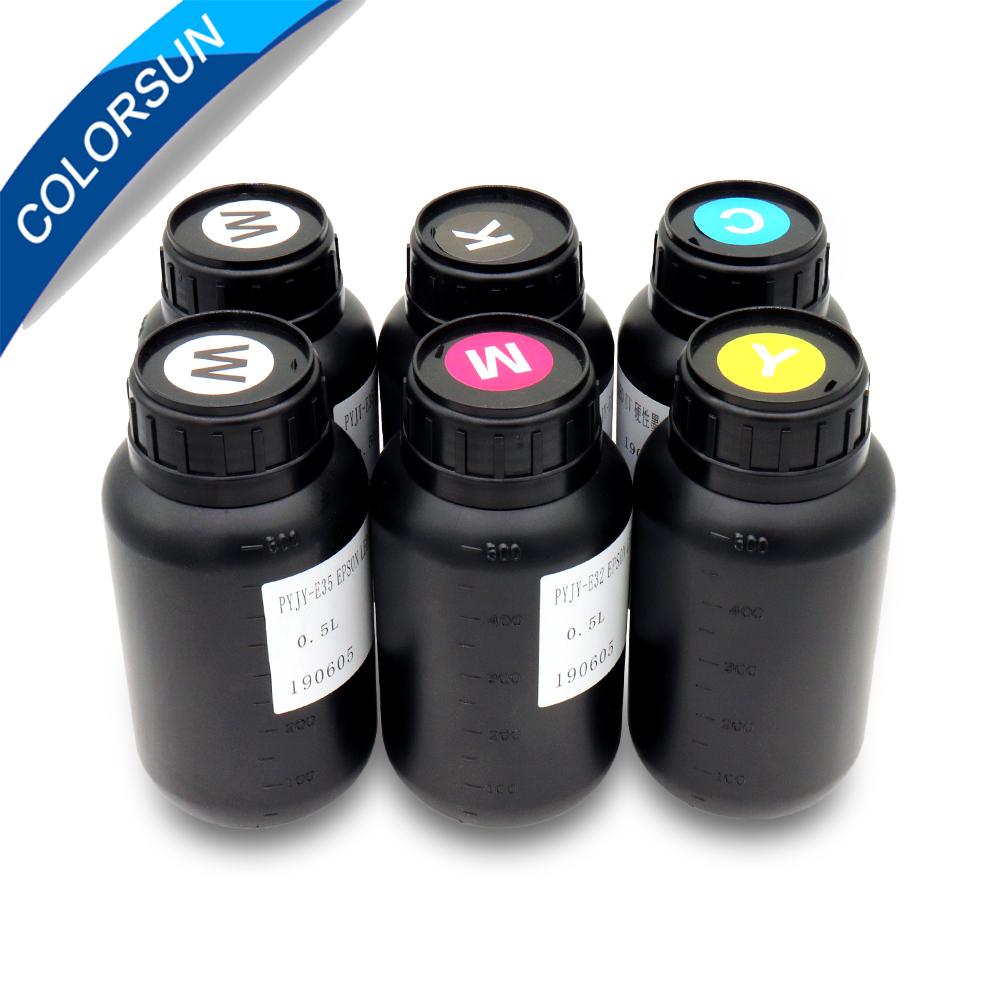 Product Image