Product Description
2020 NEW 3360UV Plus with double printheads
WOW!!!only $4099
Color: C.M.Y.K.W.W. W.W.W.W.W.W
3060 double printheads (all ink)
Color: C.M.Y.K.W.W. V.V.V.V.V
3060 double printheads (with varnish)
2020NEW 3360UV Plus
1: Upgrade the metal rack drive to reduce printing errors
2: Upgrade the working frequency and range of the white ink circulating pump to reduce the white ink plugging.
3: Optimize the fixing method of the chain, and further reduce the noise decibels on the original mute effect.
4: The two-way printing of the board is upgraded, and the two-way calibration is simplified. Now one calibration can be achieved, reducing the white background and high stability of mass production.
A3+ UV Printer

Model

3360UV Plus

Ink system

Big ink bottle

Printing head

for Epson XP600 1pcs

Language

niversal

ink colors

C M Y K W W

Software

Riprint

Max Printing Size

330 x 600 mm

Max Media
Thicknes

200mm

Maximum bottle size

Diameter 60-140mm Width 300mm

Max resolution

16pass

Printer head
Protection

Intelligent Self Protect System

Net /Gross weight

68kg / 99kg

Printing speed
A4 photo
12PASS Color 3:37 Minutes
12PASS white+Color 3:47 Minutes
16PASS Color 5 Minutes
16PASS white+Color 5:16 Minutes

Printing interface

GigE Vision

Printe size

88*90*65cm

Height adjustment

universal

packing size

98*89*82cm

UV Led Powe

max power 30W, can be change

UV Led
Temperature

obverse 120 dgree, distance 1cm -40degree

UV Led Cooling method

Cycle water cooling + Heat sink (special cooling for extend the life of UV led )

White ink cycle

White ink cycle make the ink flow more smoothly Prevent clogging of the print head

Accessories

reticle line,software--driven,power lines,user manual,maintenance tools

Advanced Micro Piezo 6 color pigment inkjet technology

Windows Gigabit port - network adapter contains the following characters : Gigabit, GBE, 10/100/1000m, RTL8169

Shenzhen colorsun digital technology co.,Ltd
WhatsApp : +86 18607557659
website : www.color-sun.com
UV LED Ink:
http://www.color-sun.com/sdp/337300/4/pl-1485445/0-2943127/Printer_Ink.html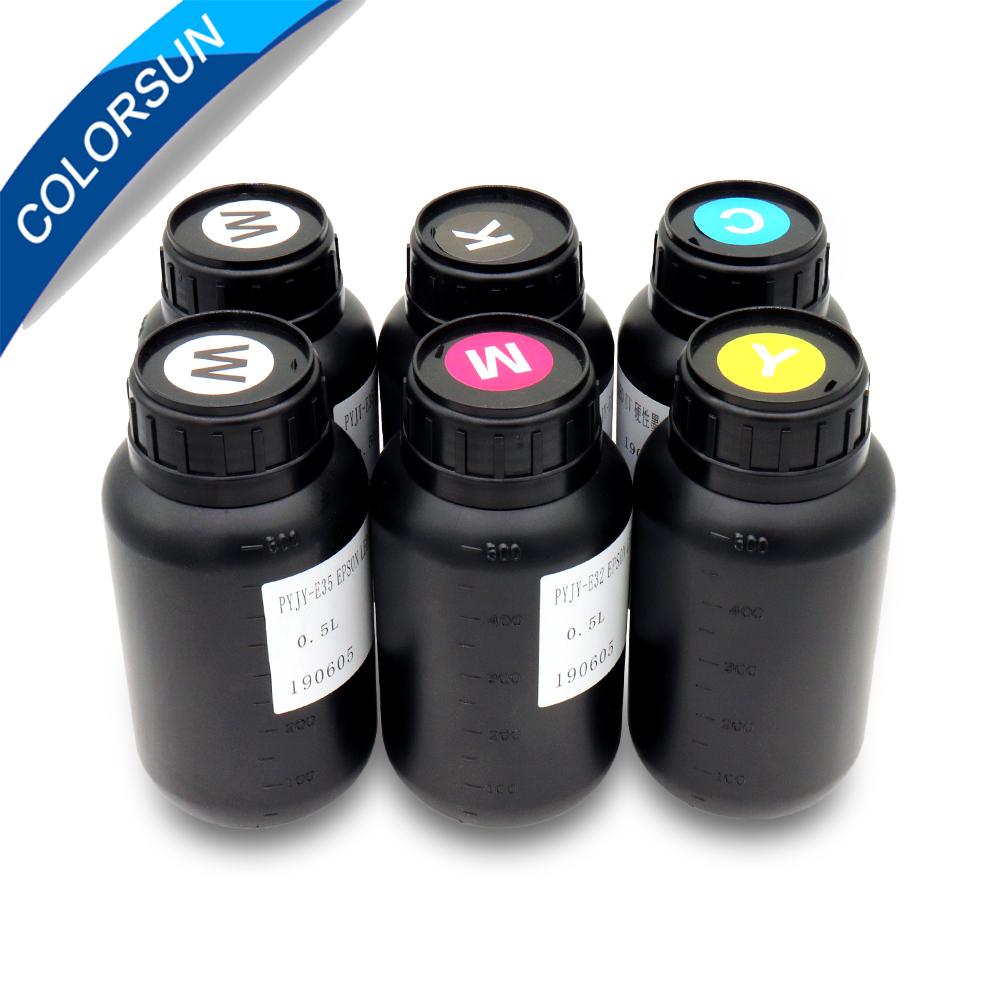 Product Image